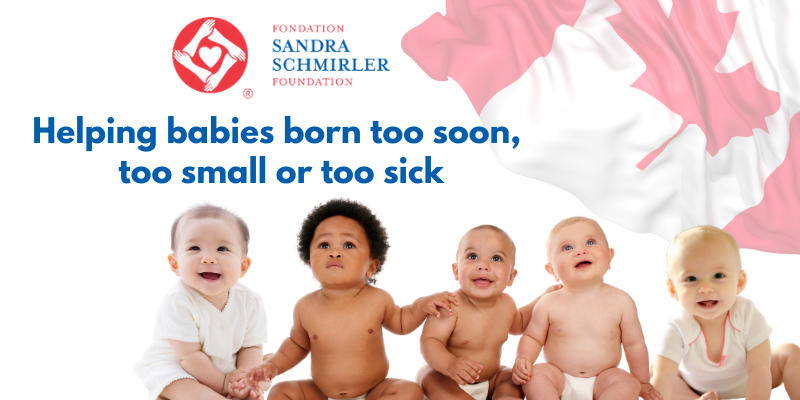 Thank you for visiting our donation page!

Every year, the Sandra Schmirler Foundation helps hospitals across Canada purchase life-saving equipment for their Neonatal Intensive care Units (NICUs).

This much-needed medical equipment gives tiny babies, born too soon, too small or too sick, the fighting chance they need to grow up and be a champion – just like Sandra.

None of our life-saving work would be possible without the help of people like you.

But even though we've accomplished so much since our founding – awarding nearly $5 million to NICUs across Canada – the need for funding remains great.

Plus, with the COVID-19 pandemic continuing to disrupt our regular fundraising operations, raising money to support Canadian NICUs is more challenging than ever.

Won't you please complete the form to your right to send us an urgently needed contribution today?

Thank you for your generosity!

The Sandra Schmirler Foundation Team
Want to Double Your Impact?
Some employers match their employees' charitable donations. Search for your employer's name and follow the instructions or check with your Human Resources Department to see how it works.
Questions? Contact Tanya at tmartin@sandraschmirler.org
or call 1-866-210-6011 ext. 2